As the seasons change, so do we...
Well, folks, I've been talking about yet for a couple months now, but I suppose it's time to make an official announcement:
JFS has had the honor of playing with one of the most talented people I have ever met for the last couple years. Ed Croft is an absolute monster on the bass, a great singer, and an all around great guy. Ed helped us build what we do now. Over the course of our couple years together, through many ups and downs, a few breakdowns, and everything in between, Ed has become a treasure to me.
The time has come for Ed to move on and I couldn't be more proud of him. Ed has taken a job in Buffalo with the company People, Inc. Ed's new task is to help adults and children with special needs gain life skills. His main client is a 25 year old man on the Autism spectrum who is on his way to becoming a professional musician. Ed will be helping him learn the ropes of the business and going on gigs with him, etc. This is a cause that is very close to my heart. One day, if it's necessary, I hope a person like Ed will help my nephew with these very same things.
It has been a joy to work with Mr. Croft. His presence in my life has enabled me to live my dream for the last couple years. We will all miss him dearly, but we are ALL very proud to have had him in our family and proud of what he is going off to do with his life. Don't worry, it won't be the last time you see JFS with Ed, his schedule will permit him to do some shows this fall and he may even be around for a couple festivals next year. I have a feeling I will be making music with Ed for a long time...at least I hope I will.
We are also thrilled to announce that for the rest of the season, Dave Brumberg of The Brummy Brothers will be joining us! Dave has been kind enough to offer up his services for the next couple months, and we look forward to seeing what he brings to the table! You can see his first show this Friday at The MoonShadow Cafe, Accident, MD at 8pm.
Thanks, Ed. We love you and we are very proud of you and honored to be your friend. We know you will make a positive impact on the lives of the people you are helping from our own experiences with you. Thank you for bringing so much love of music to the world. I will miss you, man.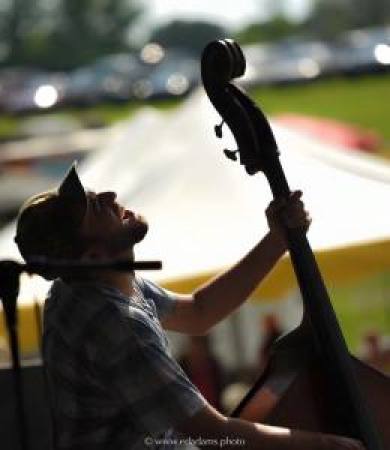 With that said, we are stoked to be bringing Mr. Brumberg out for some awesome shows:
Friday, 9/9:  The MoonShadow Café, Accident, MD.  8pm
Saturday, 9/10:  Winder Bluegrass in the Park. Windber, PA.  5pm
Sunday, 9/11:  The Northern Appalachian Folk Festival, Indiana, PA.  1:30pm